Dr. John Zalesky at Aurora Hills Dental in Aurora, Colorado is passionate about providing personalized dental care using the most advanced tools and techniques in a welcoming and comfortable environment.
All the Care You Need at the Dental Office You Love
We offer comprehensive care with the latest in dental technology to ensure our patients always have access to the most effective dental treatments available in a safe and comfortable environment. Whether you need an exceptional general dentist, oral surgery, cosmetic dentistry, or restorative treatments, with our team at Aurora Hills Dental, patients are always in good hands.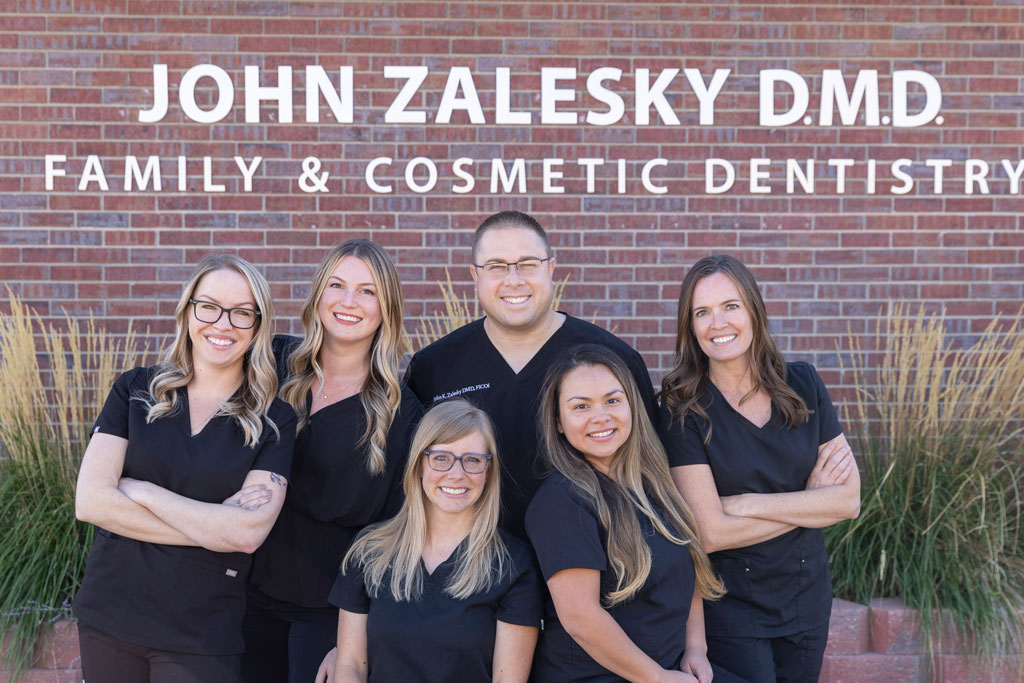 Aurora's Community Dentist
When it comes to creating a positive experience for patients, our goal is to build long-lasting relationships with each of our patients by providing quality dental care and personalized service with a comfortable and caring touch.
Committed to Excellence in Patient and Dental Care
At Aurora Hills Dental, our mission is to create personal, nurturing, and trusting relationships with our patients and in the larger Aurora community. We strive to provide you with an experience of high quality, innovative, and comfortable care while helping each patient achieve a lifetime of excellent dental health.
With these goals in mind, we have equipped our dental clinic with advanced tools, and we work hard to stay abreast of the latest treatment techniques. Additionally, our team strives to always provide patient-centered care. We focus on clear communication, patient education, and various treatment options designed to fit your budget and lifestyle while helping you achieve your dental health goals. 
Dr. Zalesky and our entire team at Aurora Hills Dental welcome you to our dental office. We look forward to growing our practice, serving the community, and helping our patients keep their teeth healthy and their smiles bright for a lifetime. Please feel free to browse our website or give us a call if you're interested in scheduling an appointment or learning more about Aurora Hills Dental.