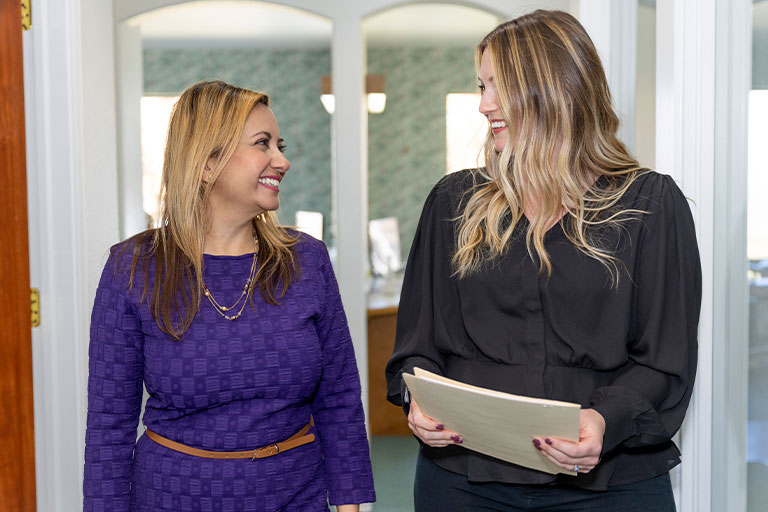 Although we might not think about them often, we use our teeth throughout almost every part of the day. They help us eat and speak normally, and they even contribute to molding the contours of our lips and cheeks, affecting our appearance. 
When our teeth become damaged or are lost for any reason, it can significantly affect daily life. That's why our team at Aurora Hills Dental is pleased to provide our patients with comprehensive restorative dentistry services.
What Is Restorative Dentistry?
Restorative dentistry is the branch of dental care that focuses on the reconstruction of the teeth, jawbone, and/or other maxillofacial structures to restore the normal form and function of a patient's teeth that have been damaged or lost as a result of disease, injury, age, or another reason. 
Restorative Dentistry at Aurora Hills Dental
Our dentist, Dr. Zalesky is highly experienced in providing a wide range of restorative dentistry treatments in addition to oral surgeries that are sometimes needed in restorative dental care. Our restorative dentistry services include:
Depending on each patient's goals and the extent of the damage in need of repair, patients often require more than one type of restorative treatment. Depending on your current dental health, medical history, goals, and budget, Dr. Zalesky can work with you to determine the most appropriate treatment plan to fit your lifestyle while restoring your teeth's natural look and function. 
Who Can Benefit From Restorative Dentistry?
Restorative dentistry treatments can address a variety of concerns, from simply filling in a cavity and restoring the lost portion of the tooth to replacing entire sections or rows of missing teeth with dental bridges, dental implants, or implant-supported dentures. 
Anyone whose teeth have been damaged or lost as a result of injury, disease, or age can benefit from restorative dental treatments that can restore both the form and the function of your teeth. 
Schedule a Restorative Dentistry Appointment With Our Aurora Dentist
If your teeth have been damaged for any reason or if you are missing one or more teeth, we strongly encourage you to schedule a consultation with Dr. Zalesky. He can talk with you about your concerns and goals for restorative treatments and then examine your teeth and gums before recommending a comprehensive treatment plan designed to restore the natural look and feel of your teeth. 
To learn more or schedule a smile restoration consultation, we welcome you to contact Aurora Hills Dental today.