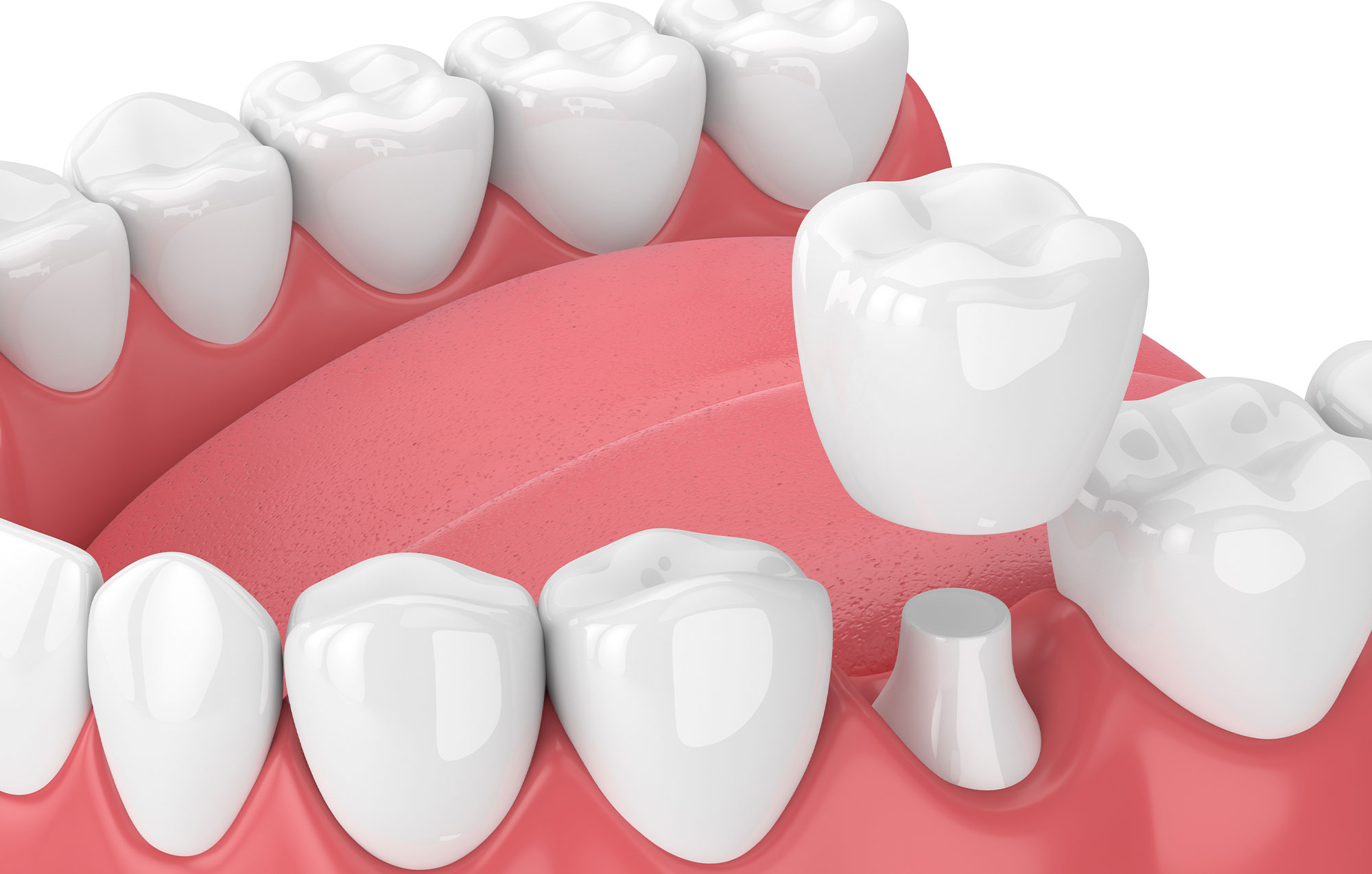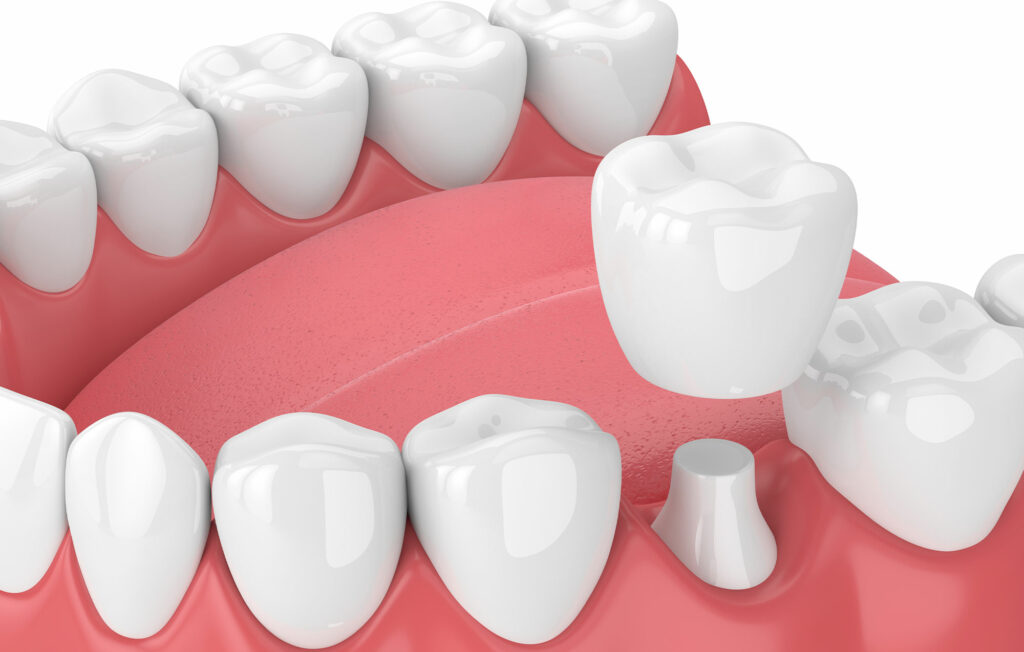 Dental crowns are an incredibly versatile dental treatment that offers patients a unique combination of cosmetic improvement alongside restorative benefits that can bolster the health of your teeth. 
At Aurora Hills Dental, we're pleased to provide our patients with custom-designed and fitted dental crowns with our advanced in-office dental technology. 
What Is a Dental Crown?
A dental crown is a custom-made tooth-covering that resembles a natural tooth. A dental crown is designed to seamlessly fit over a compromised, weak, or imperfect-looking tooth to mask imperfections while also strengthening the natural tooth. 
With their fortifying benefits, dental crowns often enable the preservation of natural teeth that would otherwise need to be extracted. 
What Issues Do Dental Crowns Address?
Cosmetic Concerns
Since a dental crown completely covers the portion of a natural tooth that is exposed above the gum line, a dental crown can be used to correct several cosmetic concerns or imperfections including:
Stains and other discoloration

Old, silver-colored amalgam fillings

Cracks, chips, and broken teeth

Misshapen teeth
Restorative Concerns
A dental crown is not just a cosmetic dentistry treatment. While crowns still improve the appearance of a tooth, they can also be used in restorative dentistry to save a tooth that might otherwise need to be extracted. 
Dental crowns can preserve, protect, and fortify a tooth that has been structurally compromised by a large filling, injury, or decay. Placing a dental crown is typically the last step in root canal therapy. 
How Else Are Dental Crowns Used?
Dental crowns are also used to anchor dental bridges. A dental crown is also the final portion of a dental implant that replaces a missing tooth. 
The Dental Crown Procedure
The process for getting a dental crown begins with a consultation and examination. At this time, we typically take a set of dental X-rays to get a clear picture of the tooth's roots and health. 
We then thoroughly numb the tooth and the area around it so that we can reshape the tooth, ensuring the dental crown can fit comfortably over it. If necessary, due to a weak structure or a large portion of the tooth missing, we might also build up the tooth with a dental filling material so that it can better support your new dental crown. 
We then use our digital scanner to take a three-dimension impression of the recontoured tooth and the teeth surrounding it. We use this impression to design and manufacture your new custom-made dental crown. 
We then fit you with a temporary crown to protect your natural tooth while your custom crown is in production. Once your new crown is ready, we permanently cement it into place. 
Caring for Your New Dental Crown
Dental crowns should be cared for just like you care for your natural teeth. Continue brushing and flossing regularly. Avoid foods and drinks that could stain your new crown. To protect your crown from breaking or chipping, we recommend not chewing on any especially hard foods or objects. 
Advanced Technology for Better Dental Crowns With Our Dentist in Aurora
With our in-house digital scanner and intraoral camera, our patients can enjoy all the benefits of perfectly fitting dental crowns without the mess of taking oral impressions the old-fashioned way, using dental putty. 
To learn more about dental crowns or to find out if a crown might be right for you, we welcome you to schedule a consultation with Dr. Zalesky at Aurora Hills Dental.