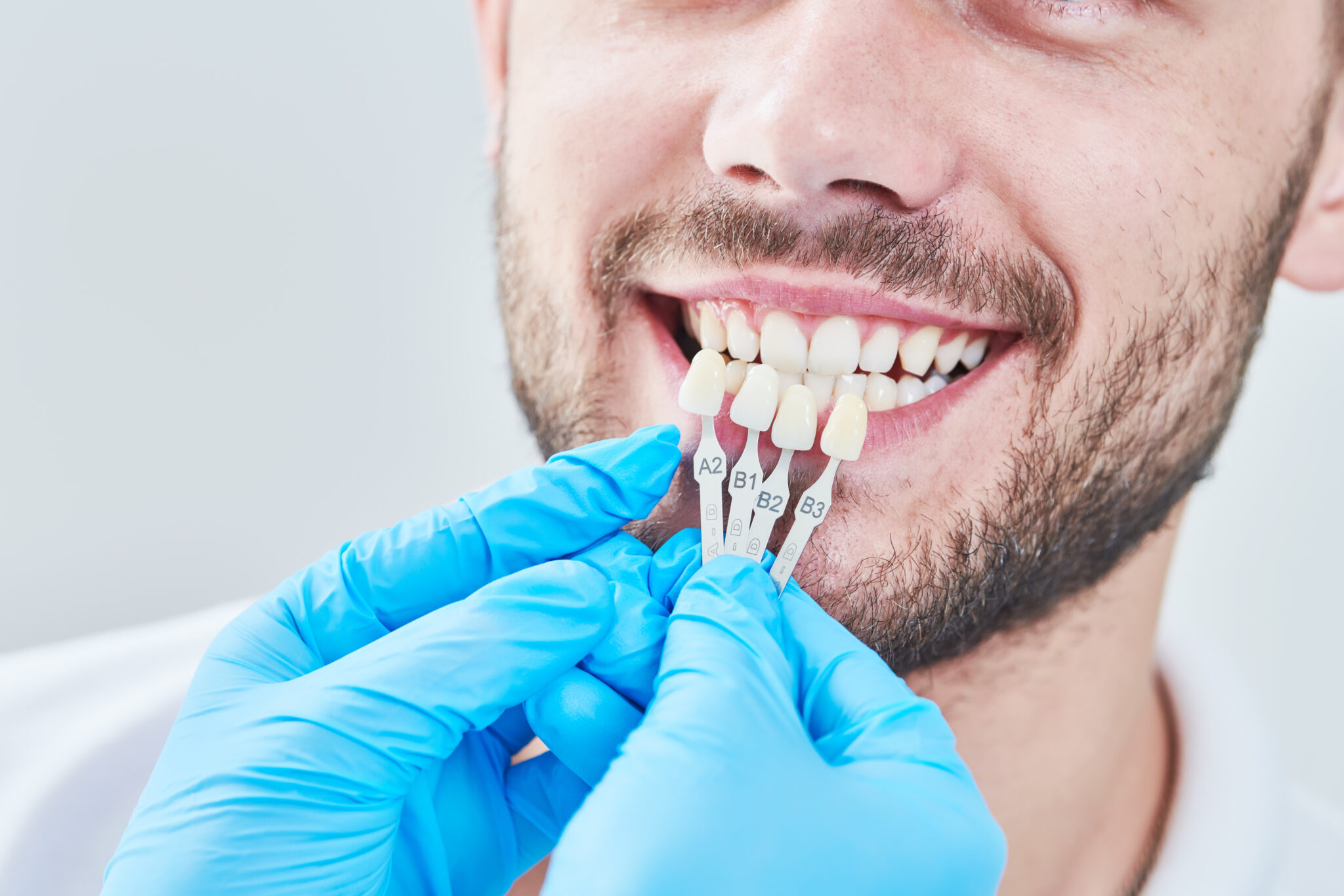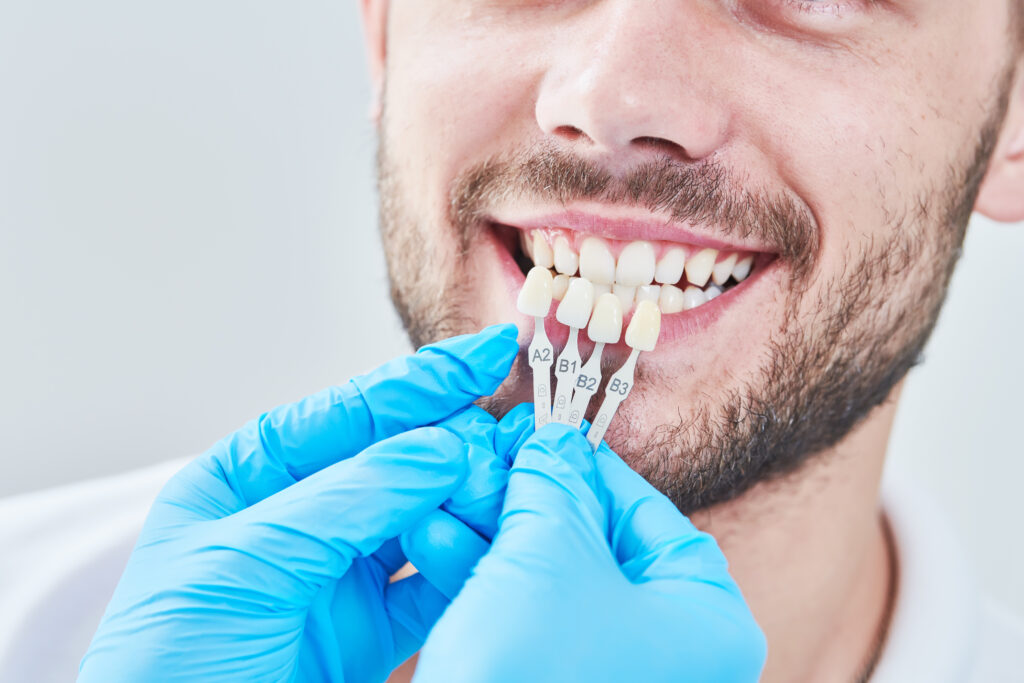 Thanks to their ability to impeccably mask imperfections and completely revamp the look of a smile, porcelain veneers are easily one of the most popular cosmetic dentistry treatments available. If you're hoping to get a smile to rival those you see in toothpaste advertisements, then porcelain veneers might be the right cosmetic treatment option for you.
What Are Porcelain Veneers?
Veneers are wafer-thin, tooth-shaped shells of porcelain that are fitted over the front surface of a patient's teeth. They can be used to mask imperfections and/or completely change the look of a patient's smile. Porcelain veneers are a permanent cosmetic treatment that will need to be cared for and maintained for life. 
Porcelain is by far the most natural-looking material used in dental treatments, making it perfect for reimagining and revitalizing your smile. 
What Issues Do Porcelain Veneers Address?
Porcelain veneers can completely revamp your smile by improving the look of all of your teeth, or they can be used to cover imperfections and improve the look of just a few teeth. 
Porcelain veneers are used to:
Improve smile symmetry

Fill in gaps between teeth

Change the apparent shape of a misshapen tooth

Change the apparent size of a tooth

Mask stains or other discoloration

Create an evenly toned smile

Cover up amalgam fillings

Cover chips, cracks, broken teeth, or tooth fractures
Porcelain veneers are a purely cosmetic treatment in that they do not strengthen the natural teeth or actually correct issues; they simply cover up flaws, creating a more perfect, more attractive smile. 
What To Expect When Getting Veneers
Porcelain veneers are custom-designed to create the smile of your dreams while blending in seamlessly and naturally with the rest of your smile. To begin, we take digital pictures of your natural teeth and use these to determine the size, shape, and color of each tooth's veneer. 
Next, we send this information to a professional dental lab where your custom-made porcelain veneers will be manufactured. 
Once your veneers are ready, we will contact you to schedule your veneer placement appointment. During this appointment, we first prepare your teeth for the application of the veneers. This involves removing a thin layer of enamel from the front of your teeth. This creates room for the veneers and improves the strength of the attachment between the veneer and your tooth. This process is pain-free and harmless.
Once your tooth is ready and dried, our dentist places the veneer and bonds it to the tooth using permanent dental glue.
How Long Do Porcelain Veneers Last?
Porcelain is one of the most durable materials used in dental treatments, and so it is very long-lasting. Veneers, however, are so thin that they are fairly delicate and should be treated with care. 
With proper care, porcelain veneers can last 10 to 15 years. If one of yours becomes chipped or otherwise damaged, we can manufacture a replacement to maintain your beautiful smile. 
Smile Makeover Consultations With Our Aurora Dentist
At Aurora Hills Dental, we offer a comprehensive list of cosmetic dentistry treatments in addition to porcelain veneers, including bonding and dental crowns. To learn more about veneers or to find out if they're the right option for you, we welcome you to schedule a consultation with Dr. Zalesky today.